Yacht Scarlet is the ultimate Yacht charter in South Florida and the Bahamas.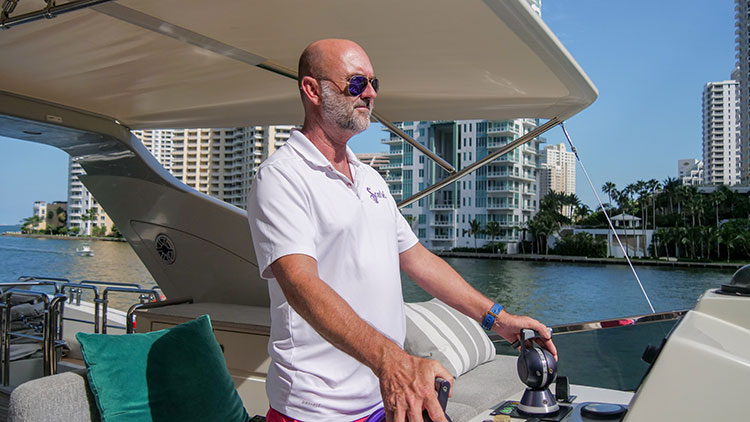 As a young man, Joscie has always had a keen attraction to the open sea. Little time does he remember when the smell of salt air and open seas were hard to find. As a Yacht Master Ocean from the Royal Yachting Association, Captain Adams is a truly one-of-a-kind highly experienced seaman.

With over half a million miles logged, 33 years at sea, and a vast amount of knowledge of South Florida, The Caribbean, and many other amazing nautical destinations, Captain Adams has the ultimate formula to cultivate a once-in-a-lifetime opportunity of fun, tranquility, and escape!
Contact us for the best Adventure Tours organizer